A Scoop of Stroopwafel! This summer, try a stroopwafel with a scoop of ice cream. So easy, but oh so delicious!
For this, you need: Daelmans (mini) Stroopwafels and ice cream.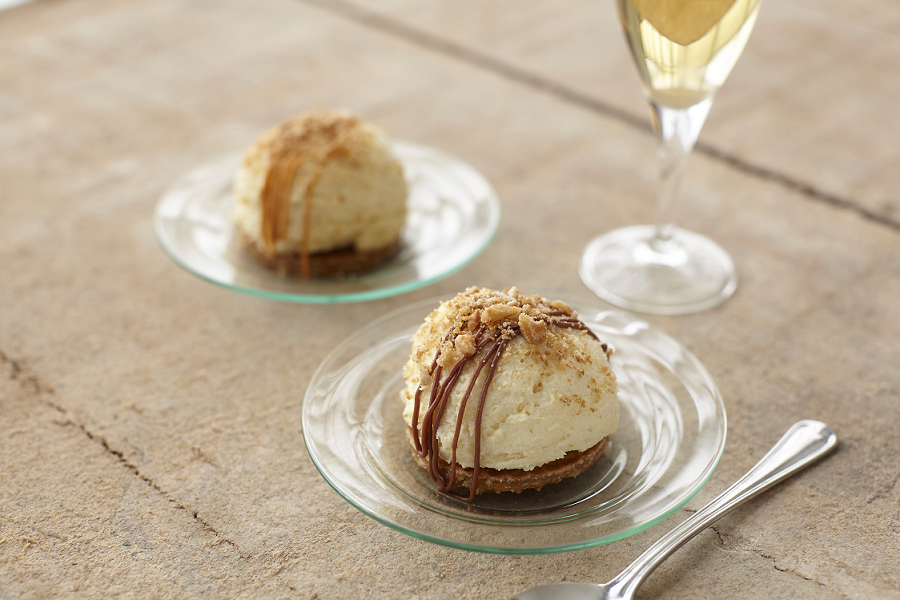 WHAT YOU NEED
- 4 large Daelmans stroopwafels or 6 mini stroopwafels
- Ice cream (vanilla is a great option, but you can try any other flavor)
- Tubes of icing, caramel sauce or chocolate
- Ice cream scoop
- Cookie cutter if you use the large stroopwafels
METHOD
Use a cookie cutter to press out a circle of the size of a scoop of ice cream from the large stroopwafel. A metal cookie cutter works best; they are available from various shops including those specializing in baking supplies. If you use mini stroopwafels, you don't need a cookie cutter.

Make crumbs with the remaining bits of the large stroopwafels or 2 mini stroopwafels. You do this by chopping them finely. Later, these will be used for decoration.

Use the ice cream scoop to place a spoonful of ice cream onto the stroopwafel. Decorate with the icing, caramel sauce, and the stroopwafel crumbs.
Enjoy!